Nicole (Lumis-LED) Public Lighting is one of the Dutch company Lemnis Public Lighting latest products. It combines the knowledge on human sight with the latest LED lighting technology. Nicole (Lumis-LED) lights fit to any lamp-post, what eliminates the need to replace the actual lamp-posts. Lights, LEDs and all the electronics involved are designed to reach minimum operation time of 100,000 hours, i.e. approximately 25 years.
LED Public Lighting Nicole (Lumis-LED) has something special to offer – the system of RGB diodes, which provides the proper use of human eye abilities – no matter the light level. A light emitted by this revolutionary system is composed by a wide colour spectrum. Not even 1W gets lost.
How does the Nicole-LED system work? It is based on the S/P ratio (scotopic to photopic light). The S/P – ratio indicates the abilities of human vision during the night, while certain colour spectrum is employed.
Light source area and power supply area are well accessible, which offers sufficient space for optional dimming equipment. The 'anti-fouling' powder coating helps to prevent the dirt deposition. The only maintanace required is cleaning the light body itself, as the light source replacement is not necessary.
Red, green and blue LEDs are involved into Innolumis lights. Nicole (Lumis-LED) lights are available in four colour spectrum types: Golden Green, Moonlight, White Moonlight, Neutral White, Outdoor White.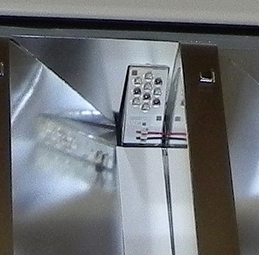 Golden Green is made with green and red LEDs and has a golden-green hue. Golden Green is mostly used in environments, where the green character needs to be emphasized, e.g. parks. Moonlight provides a white light with a slightly greenish hue. White Moonlight is the whitest of the Lemnis Public Lighting light colours and is the best option for the urban areas use.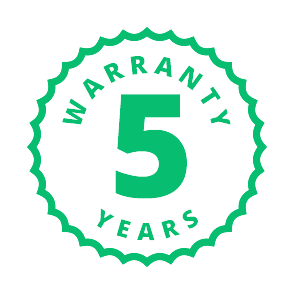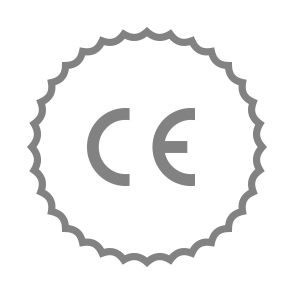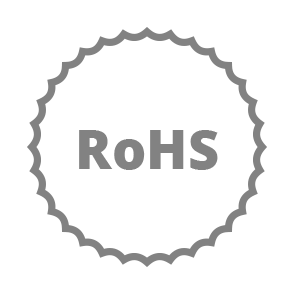 Model
Golden
Green
Moonlight
White
Moonlight
Neutral
White
Outdoor
White
Dimensions of luminaire
743 mm x 204 mm x 122mm
Weight
7.0 kg
Post diameter
48 – 60 mm
Source
AC: 100 V – 240 V / 50/60 Hz
S/P ratio
2,4
3,2
1,8
Luminous flux
10W: 1 824 lm
16W: 2 448 lm
24W: 3 120 lm
36W: 4 800 lm
56W: 7 680 lm
10W: 2 048 lm
16W: 3 270 lm
24W: 4 288 lm
36W: 5 344 lm
56W: 10 240 lm
10W: 1 175 lm
20W: 2 250 lm
30W: 3 150 lm
40W: 4 050 lm
50W: 4 900 lm
70W: 6 100 lm
10W: 1 250 lm
20W: 2 400 lm
30W: 3 350 lm
40W: 4 300 lm
50W: 5 200 lm
70W: 6 500 lm
System capacity / driving current
10W: 12 W / 88 mA
16W: 19 W / 175 mA
24W: 29 W / 250 mA
36W: 39 W / 335 mA
56W: 60 W / 500 mA
10W: 12W / 88 mA
20W: 23W / 175 mA
30W: 33W / 250 mA
40W: 45W / 335 mA
50W: 57W / 425 mA
70W: 78W / 575 mA
Luminous efficacy
10W: 151 lm/W
16W: 130 lm/W
24W: 108 lm/W
36W: 122 lm/W
56W: 127 lm/W
10W: 170 lm/W
16W: 173 lm/W
24W: 147 lm/W
36W: 138 lm/W
56W: 170 lm/W
10W: 176 lm/W
20W: 176 lm/W
30W: 171 lm/W
40W: 162 lm/W
50W: 155 lm/W
70W: 140 lm/W
10W: 187 lm/W
20W: 187 lm/W
30W: 184 lm/W
40W: 173 lm/W
50W: 164 lm/W
70W: 149 lm/W
CCT
perceived:
3 500 K
perceived:
4 500 K
4 000 K
5 000 K
Driver
Mean Well (CLQ)
Dimmable
Yes, 0-10 V (from 16 W)
LED chips
SemiLEDs and HPO
CREE
LEDs per compartment
6 x green / 4 x red
5 x green / 4 x red / 1 x blue
–
Cos (phi)
≥ 0.95
Lifetime
100,000 hours (25 years)
Ambient temperature
-40 °C till +50 °C
Protection degree
IP 67 (dust tight and water tight)
Vandalism proof
IK 10
Quality certifications
CE / ENEC / IEC
Warranty
5 year
* Light flux parameter shows the REAL light flux regarding the light intensity loss (not the LED chip light flux intensity, which does not reflect the real light intensity). Light flux intensity depends on the temperature employed (K), higher the temperature, higher the light flux. [3,000 K = warm white (WW), 4,000 K = neutral white (NW), 5,000 K = day light white (DW), 6,000 K = cold white (CB)]