LED High Bay Light IVA saves up to 80 % of energy costs. Its operation time is more than 50,000 hours.
High quality components make LED High Bay Light IVA a perfect solution for demanding industrial environment.
There are high bright LEDs by Nichia, a Japanese producer, involved in the light. The distance between the LEDs is approx. 1 cm, which solves up the problem of mutual heating. The LED High Bay Light IVA is highly effective – up to 160 lm/W (with colour temperature 5,000 K).
The IP65 enclosure rating makes the LED High Bay Light IVA just perfect for outside installation.
The proper heat transfer and passive cooling are ensured by finned cooler and extra passive cooling system for the driver.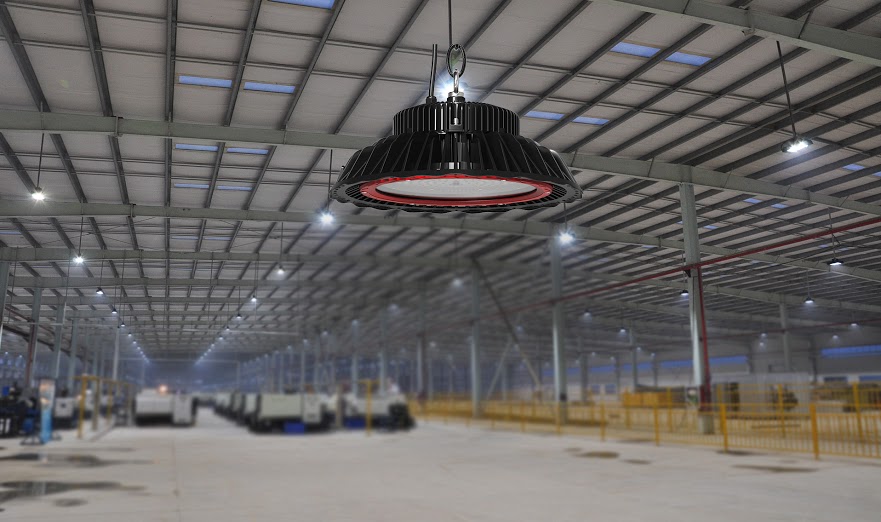 There are different mounting methods available – surfaced, suspended (by a lifting eye or pole), or wall-mounting. Hence the LED High Bay Light IVA can be installed anywhere, it is even perfect for high ceilings.
Installation options
hook mounted


non-adjustable bracket

adjustable bracket ± 45°

adjustable bracket ± 180°
An emergency module can be provided on request.
Other advantages: no UV radiation, does not attract the insect, environmentally friendly operation, maintenance free, switches on immediately, no flickering, no radio frequency disturbance.
LED High Bay Light IVA is a high quality and reliable lighting solution suitable for the most demanding environments (ongoing quality checks during the production process).
We provide 5 years warranty.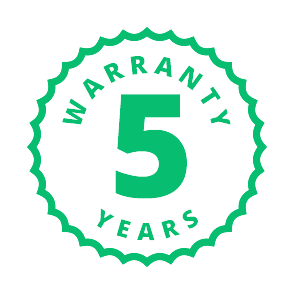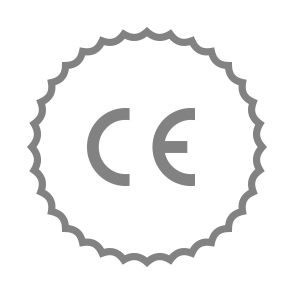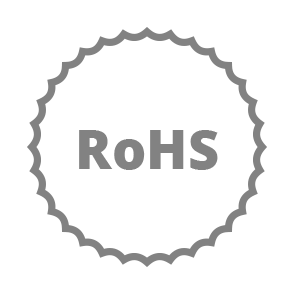 LED High Bay Light IVA parameters
MODEL
IVA 100
IVA 120
IVA 150
IVA 200
IVA 240
IVA 300
Input Voltage
AC: 100 V – 277 V/50 – 60 Hz
Input
100 W
120 W
150 W
200 W
240 W
 300 W
Light Flux – 120° beaming angle
(clear shell) – (DW)*
13,717 lm
16,289 lm
21,081 lm
27,332 lm
 30,442 lm
41,264 lm
Light Flux – 90° beaming angle
(clear shell) – (DW)* 
13,540 lm
16,366 lm
20,986 lm
26,535 lm
29,229 lm
44,475 lm
Light Flux – 50°/60° beaming angle
(clear shell) – (DW)* 
13,605 lm
16,533 lm
20,791 lm
23,567 lm
26,731 lm
44,942 lm
Colour Rendering Index
> 73 CRI (Ra)/83 CRI (Ra) on request
Colour Temperature
3,000 K, 4,000 K, 5,000 K
Power Factor
≥0.95
Enclosure Rating
IP65 /IK 08 /IK 10
Operation Time
> 50,000 hours/L80/B10
Operation Temperature
-40°C ~ 60 °C
LED Chip Type
Nichia SMD
Driver
Mean Well
Beaming Angle
50°, 90° or 120°
60°, 90° or 120°
Size
383 x 193 mm
383 x 203.5 mm
383 x 257 mm
Weight
6.7 kg
7.3 kg
9.0 kg
Warranty
5 years

LED High Bay Light IVA MINI parameters
MODEL
IVA 50
IVA 70
IVA 90
Input Voltage
AC: 100 V – 277 V/50 – 60 Hz
Input
50 W
70 W
90 W
Light Flux – 120° beaming angle
(clear shell) – (DW)*
6,447 lm
9,549 lm
12,016 lm
Light Flux – 90° beaming angle
(clear shell) – (DW)* 
6,617 lm
9,900 lm
12,282 lm
Colour Rendering Index
> 73 CRI (Ra)/83 CRI (Ra) on request
Colour Temperature
3,000 K, 4,000 K, 5,000 K
Power Factor
≥0.95
Enclosure Rating
IP 65 /IK 08 /IK 10
Operation Time
> 50,000 hours/L80/B10
Operation Temperatute
-40°C ~ 60 °C
LED
Nichia SMD
Driver
Mean Well
Beaming Angle
90° or 120°
Size
Ø 264× 121,5 mm
Ø 264 × 172,5 mm
Weight
2.27 kg
3.02 kg
Warranty
5 years

*  Light flux parameter shows the REAL light flux regarding the light intensity loss (not the LED chip light flux intensity, which does not reflect the real light intensity). Light flux intensity depends on the temperature employed (K), higher the temperature, higher the light flux. [3,000 K = warm white (WW), 4,000 K = neutral white (NW), 5,000 K = day light white (DW), 6,000 K = cold white (CB)]