LED High Bay Light IVA ECO saves you up to 80% energy costs. IVA ECO has a lifespan of more than 50,000 hours.
There are high quality OSRAM LEDs in the fixture, and with the colour temperature of 5,000 K and colour rendering system of more than 70, system efficacy goes up to 160 lm/W. IVA ECO is a great lighting solution for high ceilings.
The proper heat transfer and passive cooling are ensured thanks to finned cooler and extra passive cooling system for the driver. As all our fixtures, LED High Bay Light IVA ECO contains only the top-notch components. This fixture is resistant and suitable for use in challenging conditions. Enclosure rating of IP 65 allows the outside installation of the fixture.
There are different mounting options available – surfaced, wall, suspended (by a lifting eye or a hook). Hence, the LED High Bay Light IVA ECO can be installed anywhere.
Mounting options
lifting eye
lifting hook
adjustable
holder ± 45°
adjustable
holder ± 180°
 
Other advantages: LED High Bay Light IVA ECO does not emit any UV radiation, does not attract the insect and does not flicker, its operation is environmentally friendly, maintenance free, it switches on immediately and no radio frequency disturbance occurs.
LED High Bay Light IVA ECO is an affordable version of LED High Bay Light IVA. IVA ECO is a top-notch and reliable lighting solution (strictly controlled production process and continual performance testing).
We provide 3 years warranty.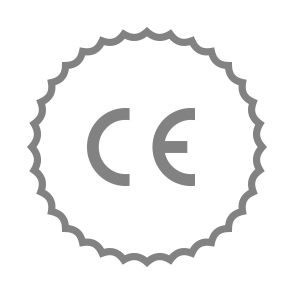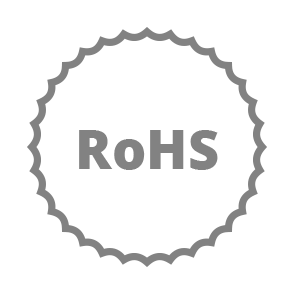 LED HIGH BAY LIGHT IVA ECO PARAMETERS
MODEL
 IVA ECO
100 W
IVA ECO
120 W
IVA ECO
150 W
IVA ECO
200 W
Input voltage
AC: 100 V – 277 V/50 – 60 Hz
Input
100 W
120 W
150 W
200 W
Light flux – 120° clear shell (DW)*
12,375 lm
14,935 lm
19,378 lm
25,118 lm
Light flux – 90° clear shell (DW)*
12,080 lm
14,555 lm
18,706 lm
24,883 lm
Light flux – 50° clear shell (DW)*
12,218 lm
14,520 lm
18,690 lm
24,951 lm
Colou rendering index
> 73 CRI (Ra)/83 CRI (Ra) on request
Colour temeperature
3,000 K, 4,000 K, 5,000 K
Power factor
> 0.95
Enclosure rating
IP 65 /IK 08 /IK 10
Operation time
> 50,000 hrs/L80/B10
Operation temperature
-30 °C ~ 45 °C
Body material
aluminium alloy
LED
Osram
Driver
Sosen
Control system
1–10 V
Beaming angle
50°, 90° or 120°
Size
Ø 292 × 178 mm
Ø 292 × 197 mm
Weight
4.3 ± 0.3 kg
4.6 ± 0.3 kg
4.6 ± 0.3 kg
5.2 ± 0.3 kg
Warranty
3 years

*  Light flux parameter shows the REAL light flux regarding the light intensity loss (not the LED chip light flux intensity, which does not reflect the real light intensity). Light flux intensity depends on the temperature employed (K), higher the temperature, higher the light flux. [3,000 K = warm white (WW), 4,000 K = neutral white (NW), 5,000 K = day light white (DW), 6,000 K = cold white (CB)]