LED Floodlights FLOYD allow for significant savings and offer long operation time – costs savings is up to 80 % and operation time is over 50,000 hours.
LEDs by Seoul and reliable Sosen driver are the essence of FLOYD: LED Floodlights FLOYD are highly effective – up to 135 lm/W, with the light temperature of 5,000 K.
The luminaries fixture guarantees the light chromaticity within the entire Kelvin scale, does not emit UV (thus does not attract insects), and the operation is environmentally friendly. LED Floodlights FLOYD are maintenance free, do not flicker and switch on immediately.
Seven possible beaming angles effectively illuminate the area – you can choose the best angle for your needed. Narrow beaming angle helps to cut down the electricity consumption. Proper optics increases the lighting efficiency, helps to reduce the number of LEDs and lowers the electricity consumption.
We provide prolonged 3–years warranty.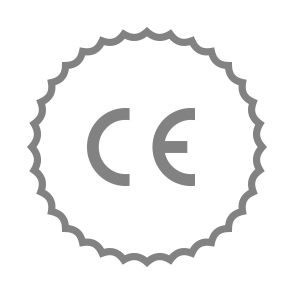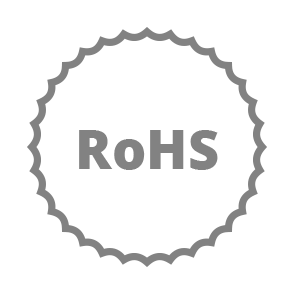 LED Floodlights FLOYD Parameters
MODEL
FLOYD 50

FLOYD 100

FLOYD 150

FLOYD 200

FLOYD 300
Input Voltage
AC: 100 – 240 V, 100 – 277 V
Input
50 W
100 W
150 W
200 W
300 W
Light Flux 15° (DW)*
6,548 lm
13,554 lm
20,605 lm
27,127 lm
43,129 lm
Light Flux 30° (DW)*
6,381 lm
13,328 lm
19,962 lm
27,206 lm
44,400 lm
Light Flux 60° (DW)*
6,447 lm
13,029 lm
19,405 lm
28,418 lm
44,514 lm
Light Flux 120

°

(DW)*
6,529 lm
12,975 lm
19,909 lm
26,791 lm
43,316 lm
Light Flux 30

°

× 60

°

(DW)*
6,260 lm
12,559 lm
19,123 lm
26,156 lm
42,161 lm
Light Flux 65

°

× 120

°

(DW)*
6,207 lm
12,304 lm
18,622 lm
25,780 lm
41,917 lm
Colour Rendering Index
> 70 CRI (Ra)/80 CRI (Ra)
Beaming Angle

15°, 30°, 60°, 120°, 30° × 60° a 65° × 120°
Overvoltage Protection
LED Type
Seoul

Driver
Sosen
Control Systems
DALI
Colour Temperature
5,000 K

(4,000 K; 3,000 K on request)



Operation Time
> 50,000 hours
Body Material
aluminium alloy
Operation Temperature

-30 °C ~ 50 °C

Enclosure Rating
IP 66
Size
302

× 240

× 63

mm
390

× 332

× 77

mm
433

× 328

× 77

mm
471

× 395

× 87

mm
538

× 465

× 93

mm
Weight
2.6 kg

3.9 kg
4.5 kg
6.3

kg

9.5 kg
Warranty
3 years
* Light flux parameter shows the REAL light flux, taking into account light intensity loss (We do not state the light flux intensity of LEDs themselves, as that does not reflect the real light intensity). Light flux depends on colour temperature (K)—the higher the temperature, the higher light flux. [3,000 K = warm white (WW), 4,000 K = neutral white (NW), 5,000 K = day light white (DW), 6,000 K = cool white (CW)]