LED Floodlights FIONA V allow for significant savings and offer long operation time – over 30,000 hours.
LED Floodlights FIONA V are highly effective – up to 100 lm/W, with the light temperature of 4,000 K.
The luminaries fixture guarantees the light chromaticity within the entire Kelvin scale, does not emit UV (thus does not attract insects), and the operation is environmentally friendly. LED Floodlights FIONA V are maintenance free, do not flicker and switch on immediately.
The IP65 enclosure rating makes the LED Floodlight FIONA V just perfect for the outside aplications.
We provide prolonged 3-year warranty.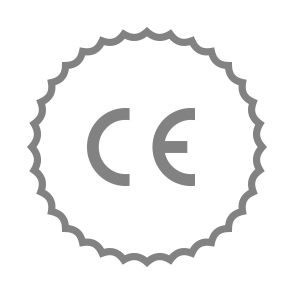 LED Floodlights FIONA V Parameters
MODEL
LED Floodlight
FIONA V 30

LED Floodlight
FIONA V 50

LED Floodlight
FIONA V 100

LED Floodlight
FIONA V 200

Input Voltage
AC: 220 V ~ 240 V/50 – 60 Hz
Input
30 W
50 W
100 W
200 W
Light Flux: 120° beaming angle (DW)*
3,000 lm
5,000 lm
10,000 lm
20,000 lm
Colour Rendering Index
70 CRI (Ra)
Colour Temperature
4,000 K
Power Factor
≥ 0.95
Enclosure rating
IP 65
Operation Time
> 30,000 hours
Body Material
aluminium, dark grey finish
Diffuser
tempered glass
Operation Tempareture
-35 °C ~ 45 °C
Beaming Anlge
120°
Size
176 × 176 × 38 mm
208 × 208 × 45 mm
322 × 322 × 52 mm
410 × 410 × 62 mm
Weight
0.86 kg
1.12 kg
2.79 kg
4.75 kg
Warranty
3 years

* Light flux parameter shows the REAL light flux, taking into account light intensity loss (We do not state the light flux intensity of LEDs themselves, as that does not reflect the real light intensity). Light flux depends on colour temperature (K)—the higher the temperature, the higher light flux. [3,000 K = warm white (WW), 4,000 K = neutral white (NW), 5,000 K = day light white (DW), 6,000 K = cool white (CW)]